Linux Virtual host (OVIPanel) - How to use Manage Clients
OVIPanel list account panel you can
Create new clients.

Delete the existing clients.

Edit the existing client values.

Change the password.

Edit the main domain etc.
Steps:
1. You can view the manage clients in this module and even create, edit and delete the account also.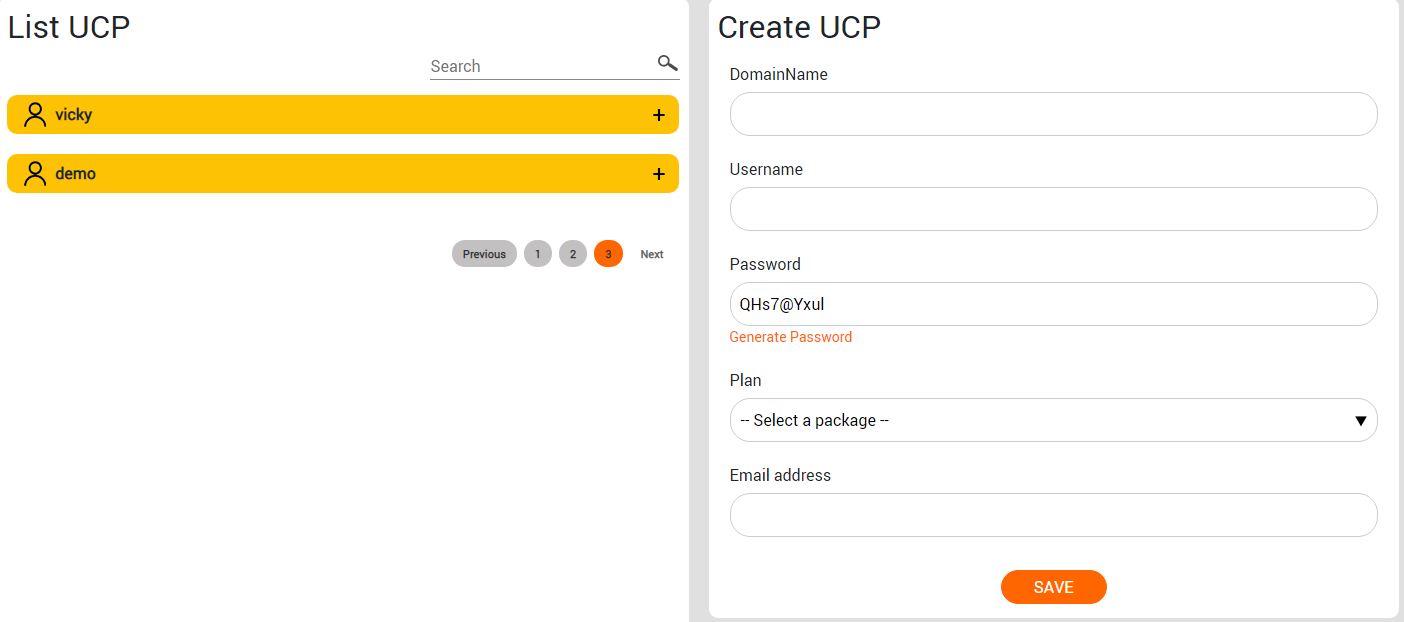 2. Create a new account
3. Enter the Domain Name which you want to create
4. Type the user name or else the user name will be already taken from Domain Name.
5. Click on generate Password you get a unique password or else you can keep a password which strong.
6. You can select the package by clicking on select a package option.
7. Enter your Email Address in this option.
8. Click on Save to create the account.  

9. Created Account will be displayed in the list UCP.
10. Using the previous/next option you can choose which page you want to see. If you have a number of UCP accounts, you can use this pagination option to go for next/previous
11. This will show all these
12. click on login to the account which you want to log in

13. you can use a search box to search an account
14. You can click on edit to edit any detail of that account
15. You can click on delete if you want to delete that account.
16. You can click on the change domain name if you want to change the domain name.