Linux VPS - How to do Apache Configure

Linux is one of the most used Operating System in the world. The reason behind it is that Linux web hosting is much cheaper in front of Windows Server hosting and it also gives more advantages. In Linux hosting you have got best own importance in terms of reliability, stability, compatibility and many other similar issues. And in Linux hosting, it performs better as compared to the Windows OS. And today if you are using VPS Linux hosting Server for your website then if you are looking for information on how to do Apache Configure then here is the complete information on it.
It is use to config Apache Server. This can be used by a non developer also. If some changes  are made  than it will be changed in the database also. As this settings in working from the database. You can change according to your requirement.

Steps:


1. Configure your Apache Setting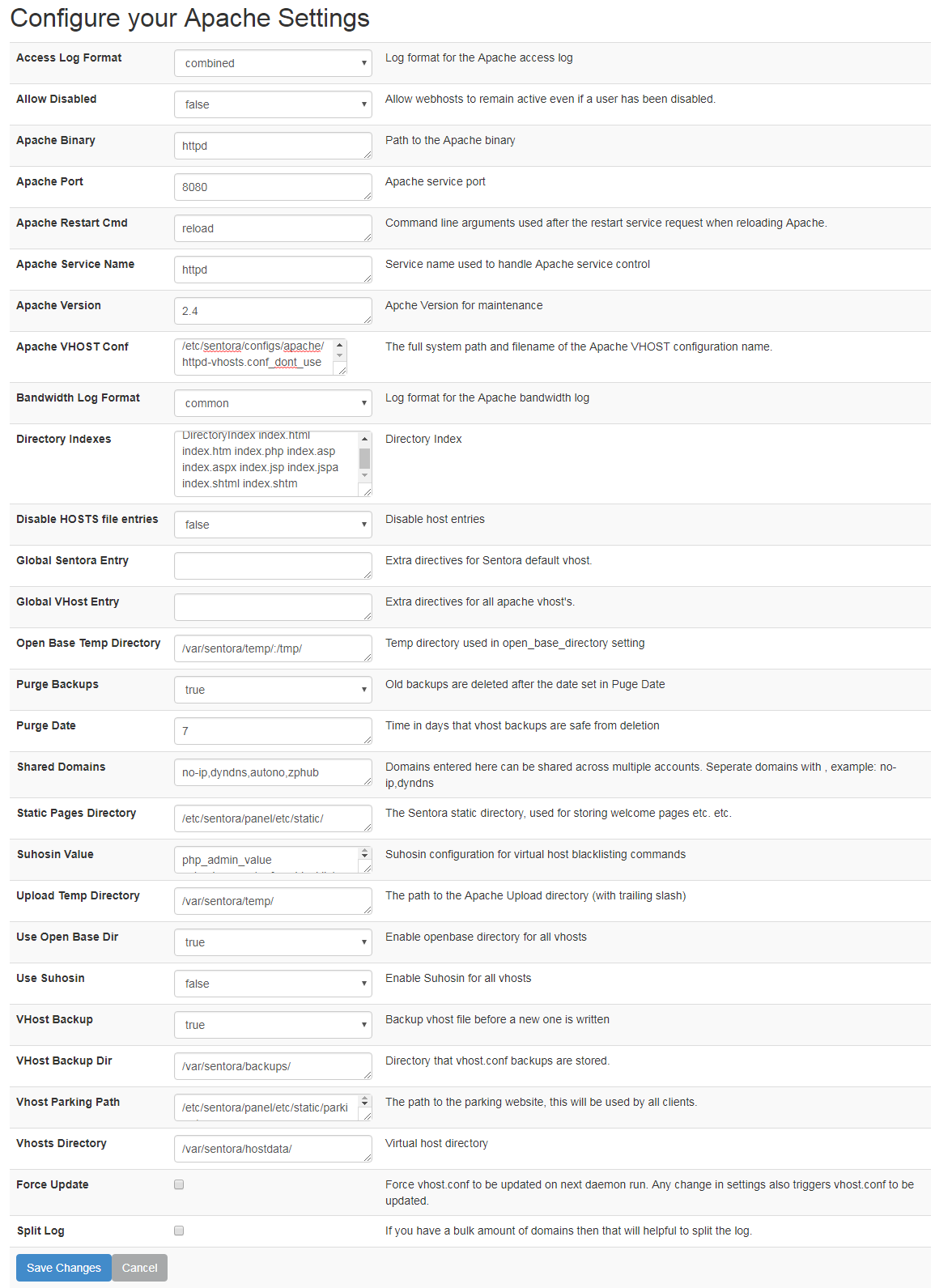 2. Override the Virtual Host Setting
You can choose the domain by clicking on select a domain option. You can also change the setting of this by clicking on Select Vhost.

3. All Virtual Hosts with Overrides
You can choose by clicking on select a domain option.

4. Disabled Virtual Hosts
You can select the disabled hosts from clicking on select a domain option

In the New Version 2.1 of OVIPanel the last three options won't be there.
Get the best Linux hosting from the #1 Linux hosting provider in India. Linux is one of the most used Operating System in the world. And with Linux hosting, you can easily manage your website and it also gives you more flexibility and reliability. Here at HostingRaja, we provide best Linux hosting at an affordable price and also with amazing features like- Latest UCP, File Manager, DNS Management,